Arkphire are delighted to be a Gold Sponsor of this years' Techies4TempleStreet event taking place on the 5th July.
Techies4TempleStreet (T4TS), the hugely popular charity treasure trail, is back for its fifth birthday, bringing together hundreds of companies from the Irish tech and business communities for a day of fun and fundraising. Once again, businesses big and small will compete as Techies4TempleStreet 2019 aims to raise €250,000, bringing the total raised for Temple Street to more than €1,000,000.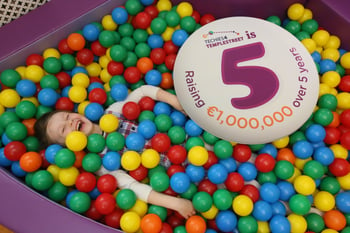 Denise Fitzgerald, Chief Executive, Temple Street Foundation says, "We are thrilled that Techies4TempleStreet is back again for a fifth year and continuing to go from strength to strength. Thanks to the continued support of the business and tech community from all over Ireland, this event has raised an incredible amount to support our young patients and their families. We are immensely grateful to all the 2019 sponsors who make Techies such an important event for the hospital."
The event will see over 1,600 participants take part on the day, with plenty of entertainment and a festival atmosphere back at the RDS following the hunt. At the end of the day, the winning team will be crowned 'Smartest Techies'; the coveted title defended by Arista Networks.
For more information on this year's Techies4TempleStreet event, see here: http://www.techies4templestreet.ie/.
About Techies 4 Temple Street
Techies4TempleStreet is a unique charity event bringing together over 1,600 people from the Irish technology and business communities to network and compete in a uniquely challenging treasure trail, all while making an impact to the lives of the brave heroes of Temple Street Children's Hospital.

Since the event began in 2015, Techies4TempleStreet has raised over €840,000 for the hospital and these funds have made a huge difference in the lives of our patients and their families, by helping to ensure access to the very best facilities and equipment possible.