The London Clinic chooses Arkphire UK as its Technology Infrastructure Partner - £50m contract value over seven years
Arkphire, an innovator in IT transformation, has secured an initial £50m seven-year contract with The London Clinic, the UK's largest independent charitable hospital, to be its IT transformation partner. Under the agreement, Arkphire will deliver IT outsourcing and ensure continuous and sustainable improvements in all aspects of IT.

The London Clinic is a full-service independent private hospital operating across seven sites on and around London's renowned medical district, Harley Street. It has a pioneering cancer treatment centre in the form of its Duchess of Devonshire Wing, which is at the forefront of advancing healthcare. Current innovations include offering advanced diagnostic scanning through the latest MRI technology, use of adaptive radiotherapy for bladder cancer and the use of hydrogel spacers to minimise the side effects of prostate cancer radiation therapy.

This partnership will underpin The London Clinic's aims to innovate its technology and digital capabilities, reinforcing the charity's purpose of advancing healthcare, while ensuring the hospital remains competitive in the private healthcare marketplace.
The two organisations have built a strong relationship over the last five years, with a proven track record of delivery, along with an ability to respond rapidly to a changing and evolving environment. The expectation is that this solid foundation will continue to develop, enabling both organisations to meet their critical long-term objectives.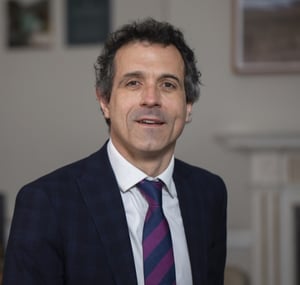 James Maunder, CIO, The London Clinic said
"The decision to progress with outsourcing core IT infrastructure services to Arkphire UK came down to trust. Arkphire have demonstrated real technical capability and a depth of insight about The London Clinic that gives us the belief that they're the best people to support our ambitious digital transformation plans. This contract is a game-changer for The London Clinic. I'm confident in Arkphire's ability to innovate the service and to work in partnership with The London Clinic's Information Technology team in delivering the strategic needs of the business."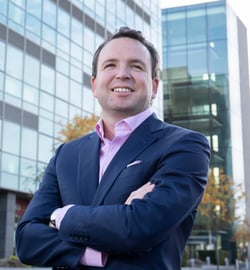 Jimmy Dalton, CFO, Arkphire said "We are delighted to continue our long-standing partnership with The London Clinic and to be enabling their business transformation efforts.

We are very proud to be delivering core services to a front line provider of outstanding healthcare."



About The London Clinic
The London Clinic is an independent, charitable hospital in Harley Street, the heart of London's medical district. As a pioneering hospital, The London Clinic's cutting-edge technologies and world-renowned consultants attract thousands of patients every year from global destinations. Our 600 consultants specialise in cancer care, digestive diseases, orthopaedics (including hips, knees, shoulders and fingers with on-site physiotherapy rehabilitation), neurology, cosmetic surgery, liver services, gastroenterology, urology, endoscopy, diabetes, haematology and endocrinology.
About Arkphire
Arkphire is a leading IT services and IT procurement company, serving customers across more than 90 countries. Arkphire provides integrated technology solutions that span desktops, networking, cybersecurity, cloud and data centre, enabling digital workspace and supporting businesses on their digital transformation journey.

Arkphire Group has an unrivalled network of partnership accreditations with leading global IT vendors and is a Check Point 4-Star, Cisco Gold, Citrix Platinum, Dell Technologies Titanium, HP Platinum, IBM Gold, Lenovo Platinum and Microsoft Gold Partner. Arkphire is also an Apple Authorised Enterprise Reseller (AAER).

The Arkphire group employs over 240 people and generates revenues of over €150m.